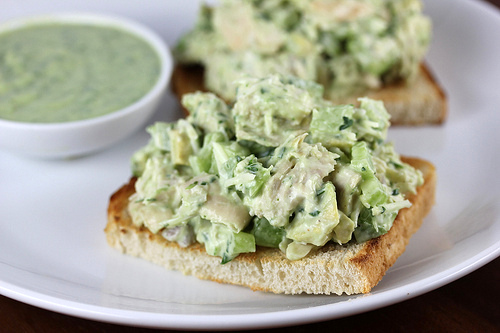 Avocado Chicken Salad - NO Mayo!
2014-08-15 07:40:23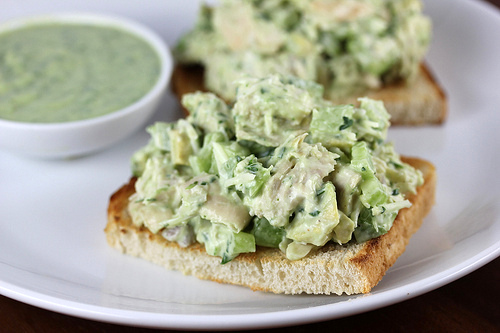 A high protein chicken salad without mayo. Healthy and delicious - perfect for lunch, a snack, or a light dinner.
Ingredients
Chicken breast .5-1lb-
1/2 cup fresh basil leaves
Avocado 1-2 large depending on how much chicken you cook
2TBS melted coconut oil
1/2 tsp. sea salt
1/8 tsp. black pepper (to taste)
1/2 tsp. garlic (to taste)
1/2 turmeric
Instructions
Cook Chicken breast .5-1lb- shredded or diced. (To shred boil in water until they pull apart easily or bake
them and then dice them up)
Placed cooked chicken in a large bowl.
Put everything else in a food processor or blender
Add avocado mixture to chicken and mix up well.
Enjoy on Romaine lettuce wraps or over salad.
Cover left overs in an air tight container and should keep from turning brown for about 2-3 days.
Adjust2Wellness http://adjust2wellness.com/